Seychelles Cryptocurrency Exchange Faces Accusations of Consumer and Tax Abuses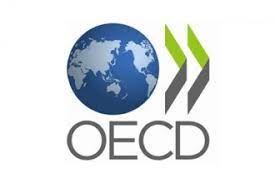 October 10, 2022
(For Immediate Release)
Tokyo:
Huobi Global is based in the remote Seychelles islands but is in reality a decentralized international business company which operates in over 100 countries with a regional headquarters in Japan.  Huobi daily cryptocurrency trading volume has exceeded $10 billion.  As a Seychelles international business company, Huobi avoids taxation and regulation and the location of its actual operations is obscured.
A consumer group and a labour union joined forces today to file a complaint with the Organization for Economic Cooperation and Development (OECD) detailing consumer harms and tax violations committed by Huobi, the popular cryptocurrency exchange. The filing marks the first time OECD jurisdiction has been invoked regarding a cryptocurrency exchange.
A French national was defrauded by a Chinese citizen who used a Huobi account to commit the crime. The French National Police opened an investigation, one of the first of its kind, and contacted Huobi for cooperation. Huobi instead of closing the criminal's account and seizing victim assets as requested, refused to cooperate, Huobi demanded all requests for assistance be processed through the Seychelles. The Seychelles Police eventually investigated but could not open a case because Huobi has no physical presence there.
Chinese and Singapore nationals complain that Huobi offers highly leveraged cryptocurrency margin accounts which result in forced liquidations due to Huobi system outages that happen during times of high demand. This has caused losses of millions of dollars to consumers. Huobi has either dodged the issue or failed to pay promised compensation to consumers. Consumers lack a remedy since Huobi's terms of use specify all disputes must be resolved in the Seychelles.
The Seychelles Independent Labour Union also is a party and points out that Huobi has avoided paying millions of dollars in potential taxes to the Seychelles while abusing its corporate status. Huobi's requirement that consumer disputes must be settled in the Seychelles under Seychelles law constitutes doing business there and taxes therefore are owed on the billions of dollars a day operation.
Largely, unregulated cryptocurrency exchanges like Huobi still handle the majority of cryptocurrency transactions and have also issued tokens worth billions. Like Huobi, other top ten crypto exchanges pay no taxes and are based in the Seychelles or similar tax havens and routinely shift operations to avoid regulation and frustrate law enforcement and consumers.
A copy of the complaint is available here:
The Consumers' legal representative is Dr. Jonathan Levy – info@jlevy.co